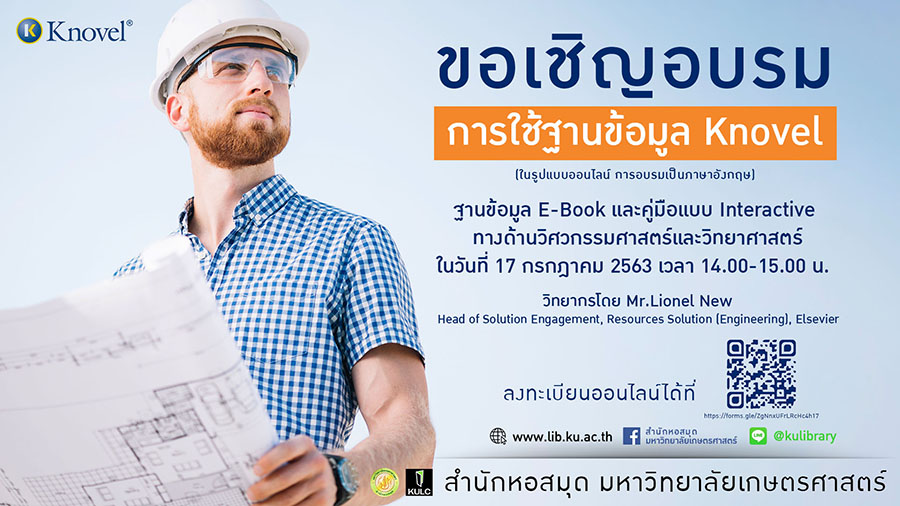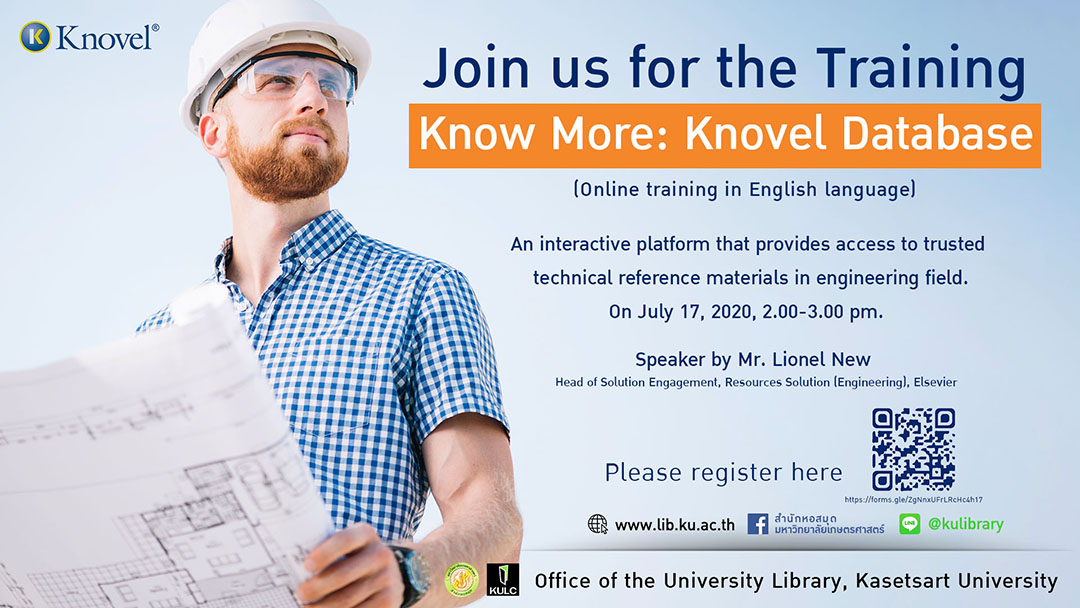 KU Students and personnel are invited to join us for Knovel Training (in English), Speaker by Mr. Lionel New, Head of Solution Engagement, Resources Solution (Engineering), Elsevier.
Knovel is an interactive platform that provides access to trusted technical reference materials and is used by top engineering organizations worldwide. This session will provide insights into:
The best ways to search for answers through Knovel's extensive technical reference and content areas
Leveraging interactive tools, such as, Interactive Equations, Data Search and Unit Converter
How to save searches and access content event when you're offline
Date: July 17, 2020
Time: 2.00-3.00 pm.
Please register at >>> https://forms.gle/ZgNnxUFrLRcHc4h17
For more information, please contact Ms. Sarunyaporn Cholitkul, email: This email address is being protected from spambots. You need JavaScript enabled to view it. or Line @kulibrary (https://line.me/R/ti/p/%40kulibrary)